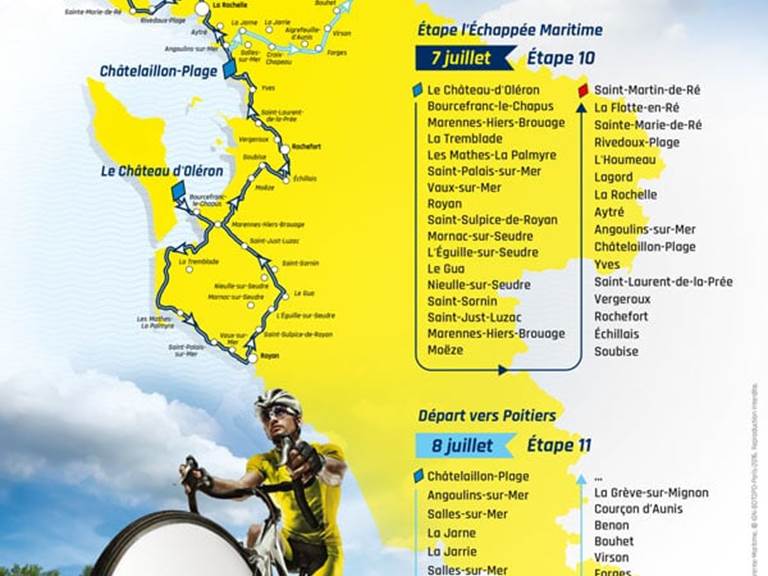 23 Feb 20
THE TOUR DE FRANCE 2020 PASSES BY .... LA ROCHELLE!
The official Tour de France 2020 route goes through Charente Maritime, and more precisely through La Rochelle, an initiative of the Charente-Maritime Departmental Council.
For La Rochelle, the yellow jersey of cycling cities in 2018 , seeing the Tour de France riders pass through the Old Port is a beautiful nod to the policy pursued to develop the use of the bicycle, an integral part of the identity Rochelaise since 1976 and the first self-service bikes.
This great popular event is an opportunity to enhance the tremendous heritage of the territory and strengthen its attractiveness. City of passage, La Rochelle will offer entertainment to residents and many visitors that such an event attracts. City of rest, La Rochelle will receive the runners during a day of rest on the spot at the end of the stage.
Yves, Châtelaillon-Plage, Angoulins-sur-Mer, Aytré, La Rochelle, Lagord, L'Houmeau, Salles-sur-Mer, La Jarne, La Jarrie, Croix-Chapeau :the Tour de France will cross the entire agglomeration and leave Châtelaillon-Plage for a new stage.
This choice will contribute to the prestige and influence of a varied territory concerned with preserving its quality of life.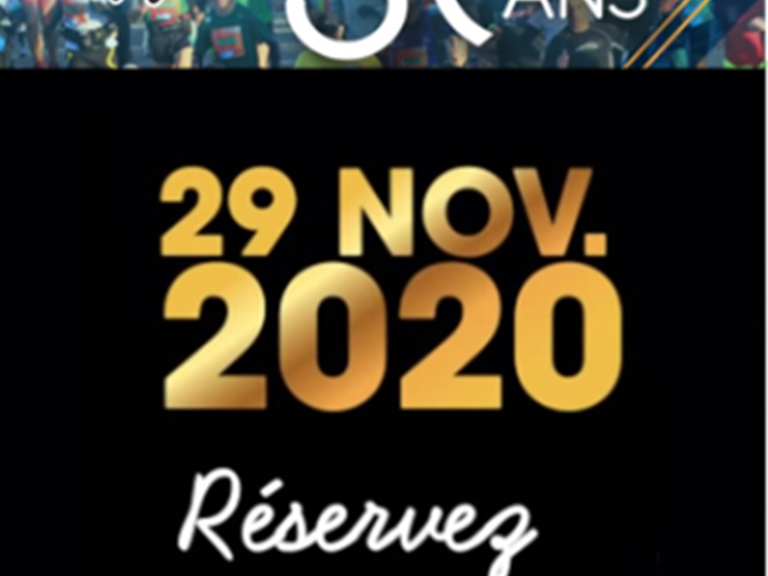 03 Feb 20
2020 Marathon in La Rochelle
Come in large numbers to the 2020 La Rochelle Marathon ....... 30 th anniversary!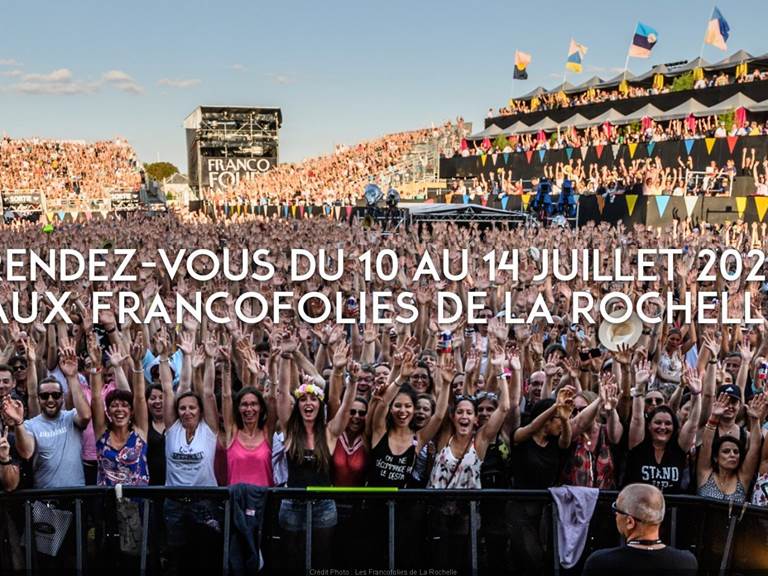 03 Feb 20
Appointment from July 10 to 14 at Francofolies de La Rochelle
The new edition of Francofolies de La Rochelle is not to be missed from Friday 10 to Tuesday 14 July 2020. On the program? PNL, Jean-Louis Aubert, Nekfeu, Laurent Voulzy, Mika, Dadju, Alain Souchon, Ninho, M Pokora, Catherine Ringer or Roméo Elvis.
Having become a benchmark in this area, the Francofolies de la Rochelle festival is committed to publicizing and disseminating song and current music, mainly French and French speaking, to a wide audience.

As a result, many French-speaking artists flock there each year to thrill the hearts of fans and enthusiasts of this musical genre.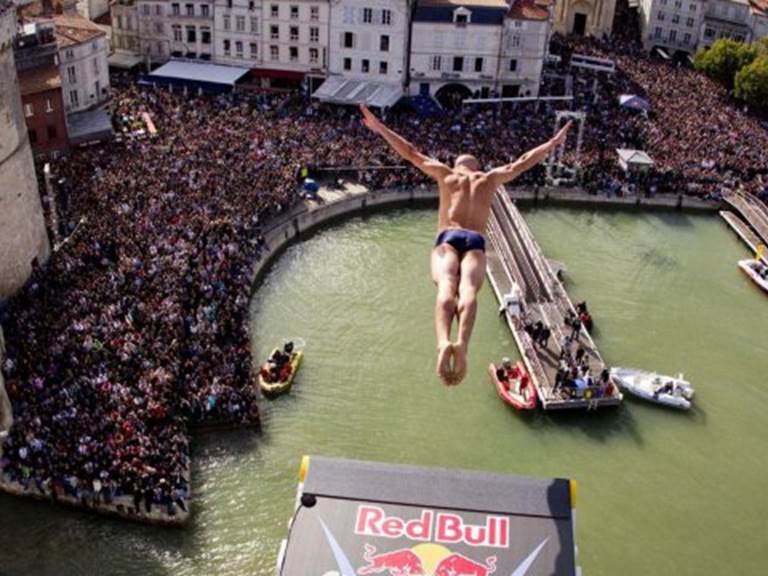 28 Jan 20
Red Bull Cliff Diving in La Rochelle (Saturday June 6, 2020)
La Rochelle will host its 7th edition of Red Bull Cliff Diving on June 6, 2020. British legend Gary Hunt, winner in 2016 in front of nearly 70,000 spectators, will jump again this year in the medieval Old Port of La Rochelle. New for Red Bull Cliff Diving this year: the unification of women's and men's competitions. The format will be the same for the 12 divers and the 12 divers, who will however start from 21 meters, when the men jump from 27 meters!